Pricing and Payment
Change Plan
Go to Workspace Management and check the registered workspaces.
Admins can change the plan and make payment through the space settings.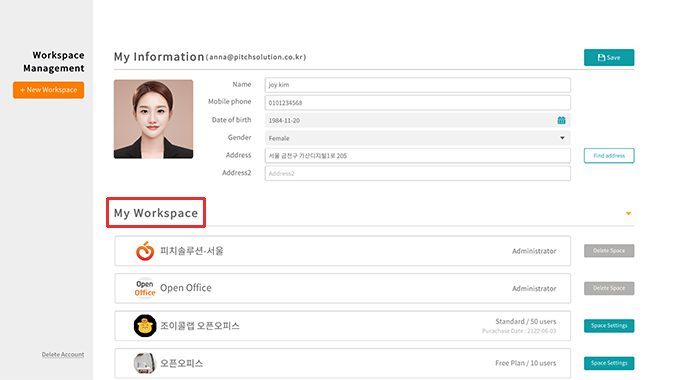 Click the workspace you want to change the plan. Click the "Space Settings" button and enter the admin password.

You can check the current plan, payment type, and expiration date. If you want to change the plan then click the "Change plan" button.

Click the number of users after clicking the plan you want to change.
Click the, "Change Plan", when you are done.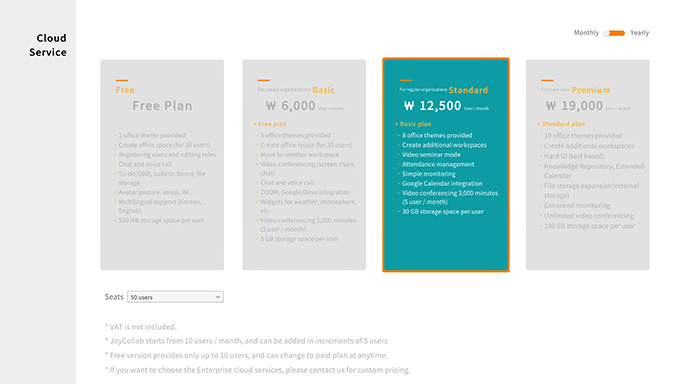 If you want to make renewals for your subscription, click the "Pay" button to extend.